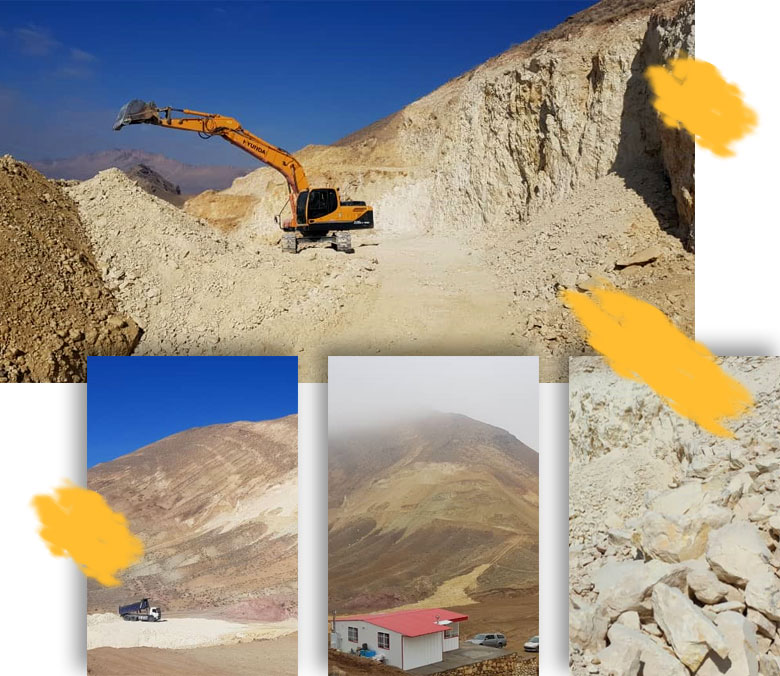 About me
---
Kan Pajouhan Pars Zamin Company started its official activity in 1398 and after receiving an official license in the field of extracting various types of mineral soil, feldspar, oily soil, etc., and has been able to produce a significant amount of products. Extract and process different.
feldspar or the same feldspar from the word "feld" in German and means region and the word "spar" means stone. Feldspar is a group of minerals that is usually a combination of aluminosilicate, silica with sodium, potassium and calcium, and a number of other compounds. Feldspars are a large group of minerals that make up more than 60% of the Earth's crust. These minerals are usually associated with quartz and mica. Most feldspar is produced by flotation, magnetic separation and milling processes.
---
Company production
Kan Pajohan Company is ready to extract and process a high amount daily.
1000

Ton
Daily production rate
6000

Ton
Weekly production rate
---
24000

Ton
Monthly production rate
288000

Ton
Annual production rate